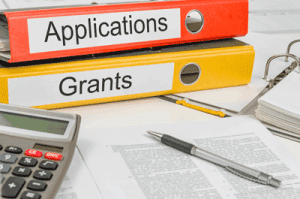 The grant application period is now open for soybean promotion and communication projects funded by the soybean checkoff program. Administered by the Delaware Soybean Board (DSB), the checkoff is a 100% farmer-funded program to benefit First State soybean farmers.
The Board's mission is to improve the profitability of Delaware soybean farmers by conducting research, marketing and educational activities which result in a stronger soybean industry. Priority areas identified in the DSB Strategic Plan for communication and promotion projects include Animal Agriculture, Consumer Education, Emerging Markets, Production, Regulation and Technology. Project proposals outside these areas will also be considered.
"We understand the commitment farmers make to invest through the soybean checkoff," commented Cory Atkins, DSB Chair. "We are seeking projects that will have the greatest impact on soybean farming in Delaware."
Projects are to be conducted during the coming fiscal year of October 1, 2020 – September 30, 2021.  Proposal guidelines with application form are available to download here (Word) (PDF). The deadline to apply is July 8, 2020.
Delaware farmers plant about 160,000 acres of soybeans annually, producing over seven million bushels of beans and generating approximately $60 million in value to the state. The Delaware Soybean Board consists of nine farmer-directors and the Secretary of Agriculture. Funded through a one-half of one percent assessment on the net market value of soybeans at their first point of sale, the checkoff works with partners in the value chain to identify and capture opportunities that increase farmer profit potential.
###
For information, contact:
Danielle Bauer
Delaware Soybean Board
Executive Director
443-812-4526
Danielle@desoybeans.org
www.desoybeans.org